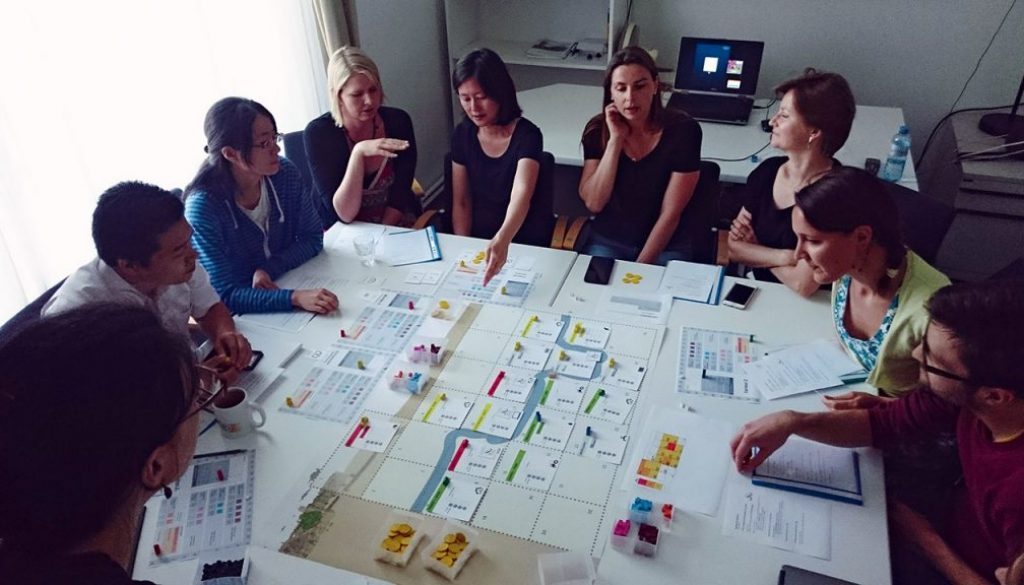 The Flood Resilience Game is an exercise in both short- and long-term decision-making under great risk. Designed to bring together local people and flood professionals from different backgrounds and areas, it ignites a meaningful discussion on what works in their particular contexts, and what doesn't. It's a starting point to learn from each other – and collaborate to identify novel policies and strategies that can improve the flood resilience of their own communities.
Linking development and growth to disaster risk management is a tough task. 
Long-term planning often gives way to immediate actions that lead to improving safety for a short time, but fail in the long run. While the role of hard infrastructure makes it the main focus of flood management efforts, other aspects, like social, natural, human, and financial capital, are frequently overlooked. 
The Flood Resilience Game is set in an area exposed to seasonal floods.
The workshop with the game was organized by Soluciones Prácticas and funded by the Zurich Alliance and the project "Redes en Acción" funded by the EU. Video created by Soluciones Prácticas.
The game was developed in collaboration with the International Institute for Applied Systems Analysis and funded by the Zurich Flood Resilience Alliance. The game was used in Indonesia and Peru by the members of the following NGOs: Practical Action, Red Cross Indonesia, the International Federation of Red Cross and Red Crescent Societies, Mercy Corp, Plan and Concern Worldwide. It was also played in Nepal and Spain with the local flood professionals.